Join Daoirí Farrell, one of the fastest-rising stars of Ireland's folk scene, as he hits Australia to celebrate the launch of his third solo album 'A Lifetime of Happiness'. Daoirí (pron. Derry) will bring his stellar voice and Irish Bouzouki to festivals and venues on the Australian East Coast this March.
Pundits have described the ex-electrician as one of the most important traditional singers to emerge out of Ireland in the last decade, and his meteoric rise from tradie to performances at The Royal Albert Hall has been achieved by enthusiastic word of mouth from audiences all across Europe and the world.
'A lifetime of Happiness was made over many months in studios in Dublin and Donegal with producer Dónal Lunny, and with brother Manus Lunny taking engineering duties.
Says Daoirí of the album: 'This is my third solo album and it feels different, somehow more grown up. That for me is partly down to the song choice. Each song was very carefully chosen, and each is beautiful in its own way. I really enjoyed the process of searching each one out and arranging them all.  And I feel blessed to have had the opportunity to have recorded it with some of my favourite musicians.'
The album features lead track 'The Galway Shawl/Rosie Reilly' and due for worldwide digital release on February 15th.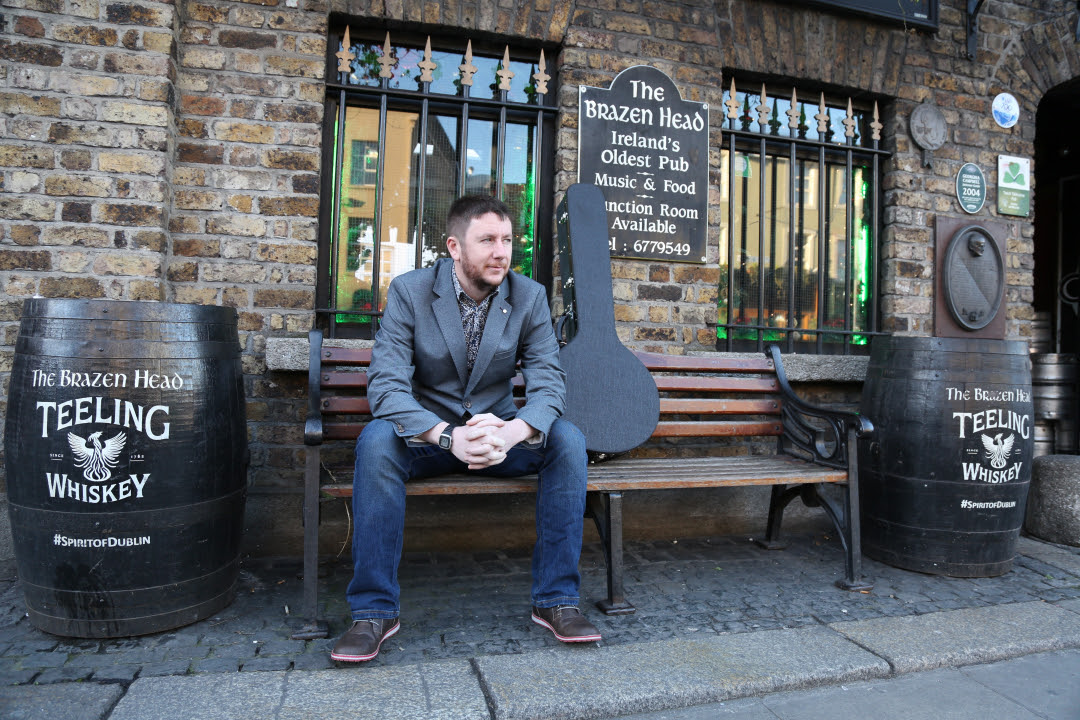 DAOIRÍ FARRELL TOUR DATES
Thurs 28 FEB
The Stag and Hunter Hotel, Newcastle, NSW
8:00pm
$20 + bf online, $25 on the door
Tickets: http://bit.ly/DaoiriFarrell-StagandHunter
Sat 2 MAR
Smith's Alternative, Canberra, ACT
7:00pm
$30 / $25 members
Tickets: http://bit.ly/DaoiriFarrell-Smiths
Sun 3 MAR
Django Bar, Marrickville, NSW
7:00pm
$25 + bf online, $30 on the door
Tickets: http://bit.ly/DaoiriFarrell-Django
Tue 5 MAR
The Spotted Mallard, Brunswick, VIC
8:00pm
$20 + bf presale, $25 on the door
Tickets: http://bit.ly/DaoiriFarrell-Mallard
Wed 6 MAR
Pistol Pete's, Geelong, VIC
8:00pm
$20
Tickets: Call for Tickets (03) 5221 0287
Sat 9 – Mon 11 MAR
The Port Fairy Folk Festival, Port Fairy, VIC
Tickets and Info: https://www.portfairyfolkfestival.com/
Wed 13 MAR
The Brass Monkey, Cronulla, NSW
7:00pm
$20 + bf presale, $24 on the door
Tickets: http://bit.ly/DaoiriFarrell-Monkey
Fri 14 – Sat 15 MAR
The Blue Mountains Music Festival, Katoomba, NSW
Tickets and info: http://www.bmff.org.au/